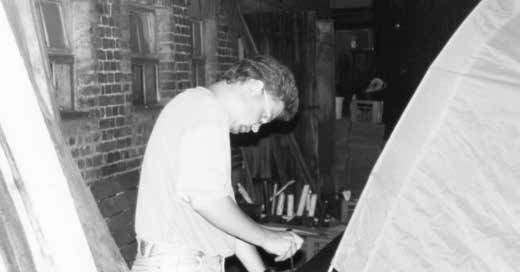 How it all began
In 1987 Jörg Schulze, a skilled and passionate outdoors man, set off on an expedition from the North Pole to Cape Town. Starting from Berlin, he drove 37,00 km in seven months in a VW Beetle. And he always had a tent with him.
Tents also played a key role in his job working for a specialist outdoor retailer. Schulze took every available opportunity to field test tents from a number of manufacturers, and always found something in need of improvement. So one day he took things into his own hands and made his first prototype out of cotton using a domestic sewing machine. Shortly afterwards he founded a company together with a friend who had good business connections in Asia. The company "Wechsel" was born, and in 1994 we started to work on ideas for seven different tents and accessories.
Wechsel – The story continues
In the following 18 months we did a few more tests, gradually getting closer to our idea of the perfect tent. Finally, in 1996 we produced a catalogue on our own and the very first tents were dispatched to customers. Soon afterwards Globetrotter, Germany's market leader in camping and outdoor supplies, began stocking our tents. A huge success! Not only that, orders and enquiries started pouring in from private label productions in the Netherlands, Denmark and Germany. Wechsel competence is in demand in the military sector too: we have developed and produced a tent for a special unit in India. And last but not least, WWF Germany has used products made by our Berlin tent makers in some of their projects.
Wechsel – In its best outdoor light
Wechsel has always had a strong customer focus. This can be seen in the Forum 4 2 , which we started working on in 2005 with active input from users of outdoorseiten.net, the biggest German-language forum for outdoor sports and travel. After 10 months of toing and froing, the most important product details were finalised. The name "Forum 4 2", pronounced "fo(u)r two ", refers to the four entrances and the capacity (it's a 2-person tent). In 2007 we presented it at the OutDoor trade fair in Friedrichshafen. Specialist retailers and the trade press were very enthusiastic about our end product and how it all came about.
From conception to perfection – In just two years
It takes about 2 years to develop a new tent. After coming up with an idea, the planning phase begins in Berlin. Drawings are made and models are built. Our Asian partners then make the initial prototypes, which are subsequently put through their paces in field tests. These tests are carried out either by ourselves or fellow "professional travellers". If we or the professional travellers discover any faults or defects or have any ideas to make the tent better, the necessary improvements will be made. Finally, the end product is showcased at the OutDoor trade fair.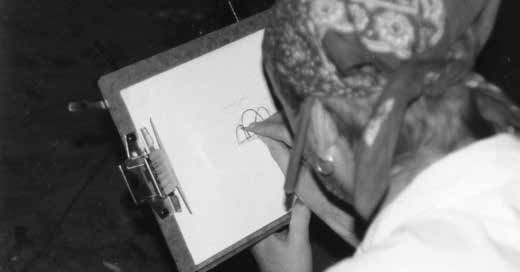 How we develop Wechsel tents
What makes us unique is the fact that we develop every single tent ourselves – whether detail solutions, construction or cut of the fabric. Our tents feature a catenary cut ridge line so the sidewalls hang taut. And not least, we at Wechsel are keen advocates of quality, sustainability and reliability. In the event of damage or a warranty event, we help with the professional repair work ourselves. We can even replace floors and whole tent sections. And we keep spare parts in stock for older designs. But then again, we are not like ordinary traders. Far from it. It goes without saying that we use our tents ourselves.
Innovation at Wechsel
We can look back on a number of inventions and innovations during our pioneering company history. Absolute highlights include innovations like the upside-down SR buckle that connects the inner to the flysheet and can be tightened with one hand. Or the asymmetric inner tent shape that offers space for a tall person and an average-sized one at the same time. Moreover, we were the first and so far the only company to use our own specially designed titanium poles. We were the first European producer to introduce colour coded tent poles, SR buckles and pole tips to greatly simplify set up. The poles, pole tips and pole sleeves and buckles are all colour coded to make pitching the tent a quick and easy affair.
In 2015 we widened our range to include different types of self-inflating thermal mats. Our own ideas and experiences went into the production of the Nubo series which are the first mats ever to have a wool filling. Worldwide.
There's always something new to discover.
We supply the tent to do it.