Catenary cut provides a taut pitch and eliminates noisy flapping in high winds. Sag, slack and wrinkles in the walls are reduced.
---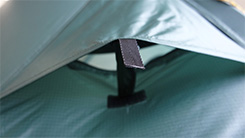 Ventilation
With the help of apex ventilation flaps air flow is increased between the inner and flysheets, helping regulate humidity and temperature. They are securely sewn into the seams. They do not have to pulled open and can be closed with Velcro fastenings to prevent them flapping noisily in the wind.
---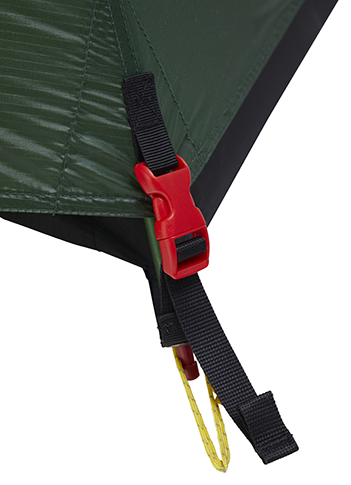 Upside-down Buckles
These buckles make connecting the inner tent to the flysheet child's play. Even without additional staking you can tighten the flysheet with one hand, because the buckles are attached in the pull direction.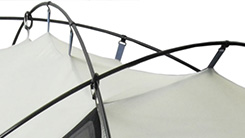 Continuous pole sleeves
Pole sleeves and pole clips allow you to pitch your tent quickly and easily.
---
Guy rope loops are sewn into the seams to help evenly distribute tension load and protect the fabric.
---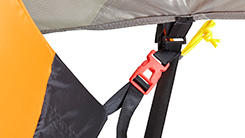 Colour coded clips
Colour coded clips help you correctly attach the inner tent to the flysheet.
---
The coil zip is waterproofed to keep you nice and dry at all times.
---
Most seams are double lap seams. The fabric is four layers thick for added strength.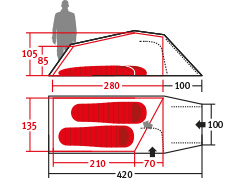 Extended sleeping area
Many of our tents have extended sleeping areas. This is especially attractive for people over 200cm tall or who need extra storage space.
---
To ensure the ongoing supply of spare parts, all poles of a specific diameter have the same section length and colour. The robust end pieces of the poles are colour coded.
---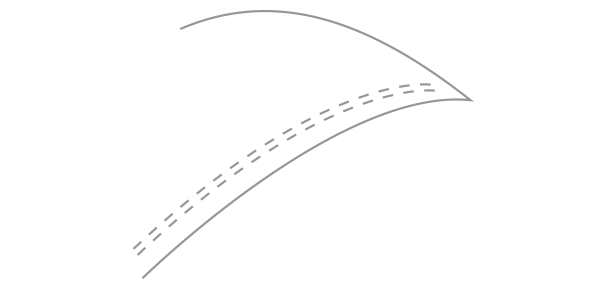 Taped seams in Travel Line
All seams on the flysheet are taped and waterproof.
---
Taped seams in Zero G and Unlimited Line
Unfortunately, the outer seams of the silicone impregnated tents can't yet be sealed with tape. These seams are sewn with a cotton coated polyester thread that swells when wet and seals the seam. Before first use we recommend to seal the seams with the sealer provided.